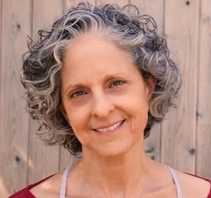 Missy Brown E-RYT 500, E-RCYT 500, YACEP, has dedicated her life to supporting people of all ages to open to their true potential. Her passion in empowering others is offered through classes as well as training programs that truly transform lives through play and joy. Using her skills of creativity and playfulness, she fosters experiences where mindfulness and body centered practices are explored with a sense of humor and open hearted authenticity. Missy is the president and founder of Deep Play for Kids, LLC ("DPK").

Her mission is that all people have the safe opportunity to discover, explore, and embrace their true limitless self. With her loving presence, Missy has been teaching DPK in schools for nearly 20 years. She sees each child as their true self and has seen that children who participate in wellness experiences at an early age are given the opportunity to create a solid foundation and fill their "toolbags" to carry throughout their lives.
---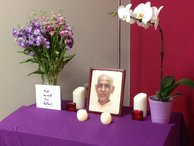 Missy continues to be gratefully inspired by the guidance of her many mentors as well as the lessons she learns from her students who are her best teachers. In addition to offering Deep Play for Kids trainings, Missy is a teacher in the Pranotthan School of Yoga, an Intro to Creative Kids Yoga trainer, Assistant Director for Let Your Yoga Dance for Kids and Teens, and is on faculty at Kripalu Center for Health where she leads innovative programs for kids. Missy has trained and received certifications from: Prana Yoga, Creative Kids Yoga & Movement, Yoga Ed, Zumba Dance, Restorative Yoga, Usui Reiki, Kidding Around Yoga, Stretch What Matters, Let Your Yoga Dance, MBSR, Pranotthan Yoga, Amrit Method Yoga Nidra, and Acharya Advanced Spiritual Teaching. She is registered with the Yoga Alliance, is a Yoga Alliance Continuing Education Partner, and serves as a wellness consultant for health and education professionals with support on how to incorporate the tools of yoga into their work with children. Missy is privileged to have spent countless hours in service and continues to be devoted to this as a priority on her path.

Missy is the proud momma of 3 amazing sons, 2 delicious granddaughters, and several other sons and daughters. She resides in Fairfield CT with her beloved partner Joe and numerous 4 legged furry family members. Her unwavering belief in people's innate goodness allows her to vibrantly be in the fullness of life with humility and grace. She truly wakes each morning with humble gratitude for all that lies ahead. Her love of family, friends, cooking and nature keep her heart overflowing. Missy carries the honor of her sanskrit given name Maitri - referring to her goodwill, benevolent, compassion, friendly loving kindness to others.


---
---
Missy has created a beautiful, concise, in-depth, program. It is apparent that Missy has put her whole heart, great attention, and deep care into her curriculum and training. We had the opportunity to connect to the heart, both with ourselves and with others. You will leave feeling refreshed, renewed, inspired, and fully ready to share the gifts of yoga, dance, and deep play with children ~ Meg

---